Tire Finder
FIND TIRES IN DURHAM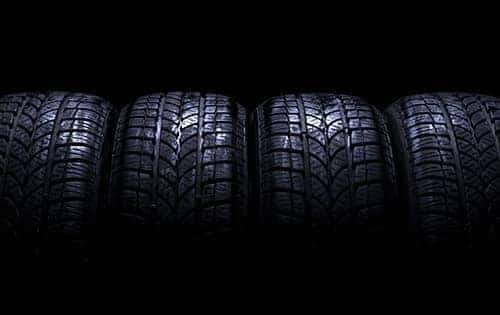 The right tires can be crucial to the performance and safety of your vehicle. To get the most out of your vehicle, contact the tire professionals at Hendrick Chevrolet Buick GMC Southpoint.
FIND CAR & TRUCK TIRES IN DURHAM, NC
Our vehicles are like a second home to most of us. We spend countless hours in them getting from A to B while singing impromptu karaoke, and assume that they'll always be there for us rain or shine. But we wouldn't be going anywhere if it weren't for the four tires underneath us. And when is the last time you actually checked your tread's health? Thankfully, Hendrick Chevrolet Buick GMC Southpoint is here to provide GM drivers with the tire service we're all going to need at one point or another. Located in Durham and close to Raleigh and Chapel Hill, our tire selection includes all the brands that connect you to the road, including Buick, Chevrolet, and GMC Sierra 1500 tires ready to go. And whether you need replacements, rotations, or just a bit of air, Hendrick Chevrolet Buick GMC Southpoint will keep things spinning. Come see us today or give us a ring and let us help you with your tread troubles.
WE'RE YOUR DURHAM GM TIRE CHOICE
Our tire experts make our dealership a leader in GM tire sales within the Raleigh region and we've reached that expert landmark because of our focus on quality products, research, customer service and competitive pricing. When you're needing tires for your GM, simply call us at 919-323-4476 or stop by our Durham lot. We look forward to helping you fulfill your tire needs.